 Send Email
Industrial roller shutters manufactured, installed serviced repaired
Automatic Barriers and Gates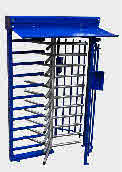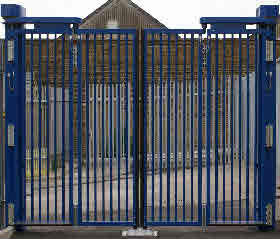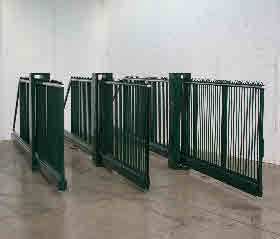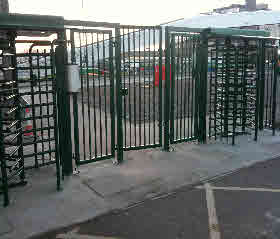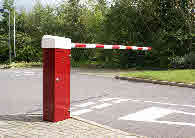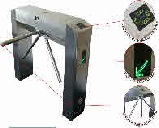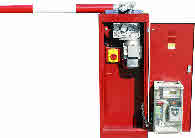 The 6000 Automatic Barrier is designed to offer long term reliability, efficient operation and durability. They incorporate an integral 3 phase inverter driven motor and gearbox drive providing a smooth consistent operation (single phase supply). The automatic barriers are controlled by a a Programmable Logic Controller, which can be programmed to suit any requirement. All versions of the 6000 traffic barriers are CE approved and are 100% continuous duty cycle rated. Whether your application is residential or commercial, our automatic traffic barriers have the ultimate flexibility to suit your needs. Should a larger span be required, we are able to offer a heavy duty barrier version capable of raising and lowering a pole length of up to 9 metres. The design is the result of years of experience, taking the latest technology and coupling it with tried and tested methods. The result, a superior product giving long service life and peace of mind.
The 9000 automatic cantilever gate has a manual release mechanism concealed within the lockable housing unit, allowing manual control of the gate in the event of a power failure.To aid in the safety aspect of the automatic cantilevered sliding gate, the portal is fitted with dual height photo cells and rubber profile safety edges. The gate is operated by a programmable logic controller, operated via an inverter, which allows for programming of various parameters such as gate speed, passage timeout, automatic opening times, free exit loop operating times etc. Proximity sensors mounted in the main portal read the moving gate leaf, indicating the start and end of the travel cycle. Towards the back of the gate's opening area, a floor mounted support roller supports the weight of the gate in the fully open position.Anti climb spikes are optional for gates over 1500 mm high.
Turnstiles and pedestrian barriers manufactured to your requirements.
Fast gates or speed gates are also available such as the blue bi parting swing gate seen to the left.
TEL: 0161 945 9828 24 HRS
PARAGON DOORS LTD
The industrial door specialist